Who We Are
We are an Online tutoring company, providing one-on-one and group sessions to the students with a qualified tutor in our secure, online classroom. Students get the focused attention they deserve.
What We Do
Empowering students to reach their potential through…
Homework Help
Assignment Help
Test-Prep Help
Extra Help
Our MissionOur VisionOur Values
To assists students to identify strategies to support learning and enhancing academic performance.
To deliver top quality, value-driven online educational content which can be accessed anywhere, anytime.
To help your child achieve his/her true academic potential.
To provide parents and the students with an online educational system which is:
AFFORDABLE
ACCESSIBLE
and serves as an EFFECTIVE learning tool.
To continuously innovate new ideas, to improve the comfort of online learning.
To provide a quality product which is convenient to use.
To stimulate the minds of children and to ensure success.
What our clients say:
Richard Davis
Father of 8th Grader, Atlanta, USA
Physics & Chemistry
My son was finding difficult in understanding the concepts of physics and chemistry. This online tutoring really helped us, and helped my son to understand the complex concepts in a easy way. Now, i can see my son's improving grades. Thanks to HafaMath, for the kind of efforts they have taken in improving my son's
academic performance.
Yi Ling
9th Grade Student, Singapore
Mathematics
Thanks! I quite didn't get the concept of functions in math at school. HafaMath tutors helped me to
understand in a better way. I am glad, i was directed here.
Jonathan
11th Grade Student, UK
Chemistry
Tutor Roy was excellent. He helped me to get a better understanding in Inorganic Chemistry. My grades
improved from C to B.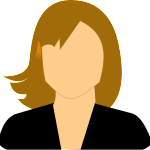 Rachel
Mother of O-Level Student, Singapore
Math / Science
My daughter has done really well in her exams. We were delighted with the support and teaching given by
Hafa Math Academy. Many thanks to your wonderful tutors for all the support they offered. I would not
hesitate to recommend you.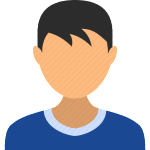 Alex Delson
12th Grade Student, Australia
Calculus
My tutoring sessions were good. I like your services. The calculus tutor was very encouraging and helped me through the entire process step by step. It helps me so much when I am not able to get help at home with
homework.